Strom Aviation is Today's Full Service Aerospace Staffing Company
Experience
Our recruiting department has extensive experience working with various external job boards, our internal database, networking capabilities and experience recruiting a wide variety of skill sets, both nationally and internationally. These tools give us the ability to recruit within a moment notice, any time anywhere.
Agility
Our proprietary, state of the art Database, containing over 100,000 resumes of experienced personnel, coupled with Client Portals and the ability to produce any type of reports necessary, gives Strom Aviation our competitive edge and our recruiting agility necessary in our market place today.
Savings
Strom provides hassle free, back office support including time collection, payroll advances, payroll taxes, workers compensation, general liabilities, drug testing and all compliance needs, coordinator support etc. These services save our clients considerable time and money.
Reliability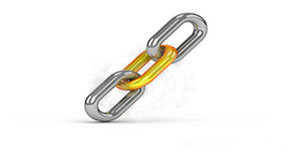 Founded in 1992, Strom Aviation has risen within the ranks of aviation staffing firms to become a leader in our Industry.

We strive to provide the highest quality individuals in every division of labor within the industries that we serve.

Strom Aviation places staff all over North and South America, Asia, Europe, Australia, and Africa. Whatever your needs, we have qualified individuals ready and willing to meet your job requirements.
Strom Aviation stands ready as a full service aerospace staffing company, committed to providing quality personnel to meet all of your staffing needs.
Our Leadership Team
CEO and Co-Founder - Donald Strom
As CEO and cofounder of Strom Aviation Mr. Strom brings with him over 45 years of staffing expertise and vision. During his storied career he has experienced much success as an engineer and a businessman owning a wide variety of successful technical staffing firms around the country. Don continues to be a driving force in the once small industry of staffing that still recognizes him as a pioneer.
President and Owner - Dan Wrolson
Dan began his career in technical staffing in 1985 with PDS Technical Services in Fort Worth Texas. In October of 1989 he became Executive Vice President and a shareholder of Global Technical Services (GTS). He left GTS in January of 1992 to become cofounder and operating partner of Strom Aviation. Since 1992, Strom Aviation has grown dramatically under his leadership while always remaining true to our founding principals of integrity and customer service. Dan holds a Bachelors Degree from the University of Mankato in Minnesota.
CFO - Brian Lucker
Brian began working at Strom Aviation in 2007. He brings with him almost thirty years of finance and accounting experience and he has held titles of Executive Director, Accounting Manager, Controller and Corporate Controller at several private and public companies with revenue ranging from 25 million to 130 million. Brian is a Certified Public Accountant, Certified Management Accountant and holds a Bachelor of Arts in Accounting and Finance as well as a Bachelor's in Agri-Business Administration.
2017