The holiday season is approaching fast! How would you like the opportunity to win a $200 Amazon Gift Card to buy that special someone in your life an awesome gift? Or maybe some tools that you need on the job?
However you decide to spend your gift card, we are holding a contest for anyone who either updates their Job Alert preferences or signs up for a new Job Alert. We use the information to send you updates on job openings that are specifically related to your skillset - not just a big email dump of all jobs.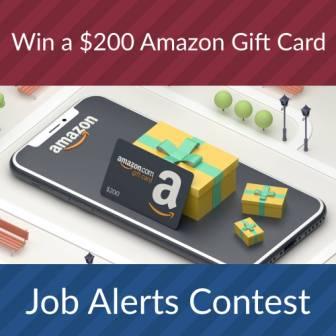 Click Here to Update or Add Preferences
Contest Details
One person will be chosen at random from everyone who updates their Job Alerts profile OR creates a new profile between October 15, 2019 and December 15, 2019. The winner will be announced on Tuesday, December 17, 2019 and a $200 Amazon Gift Card will be emailed out that day to the email address in your profile.
Don't miss out on this rewarding opportunity to get the best email updates of aviation job openings in your specific field. If you have any questions about your Job Alert settings, please reach out immediately to a recruiter. They would be happy to help you. You can reach them today, toll free, at 800.743.8988